More Vintage Northwest Rock 'N' Roll
More links below
Bands and halls of the 50s, 60s & 70s in the Northwest

The Fleetwoods


One of America's most popular doo-wop groups in the late 50s comprised Gary Troxell (b. 28 November 1939, Centralia, Washington, DC, USA), Gretchen Christopher (b. 29 February 1940, Olympia, Washington, DC, USA) and Barbara Ellis (b. 20 February 1940, Olympia, Washington, USA). They met while seniors at high school in the girls' home-town. Originally a female duo, they recruited Troxell initially to play trumpet. The girls had composed a song, while independently, Troxell had written a hook that went something like: 'Mmm Dooby Doo, Dum Dim Dum Doo Dum'; they put them together and 'Come Softly To Me' was born. Their first moniker, Two Girls And A Guy, was changed by a Seattle record distributor Bob Reisdorff, who became their manager and founded Dolphin Records (later called Dolton) which released the single. Chart fame was instant for the distinctive trio.
Click here for complete biography and message board for The Fleetwoods
TELEVISION FROM THE PAST
Howdy Doody sites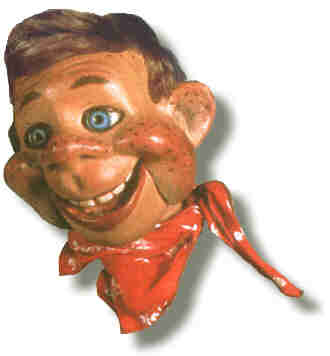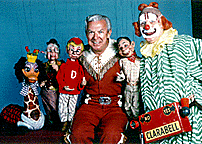 The real Howdy Doody is tucked away in a Rhode Island bank vault, a helpless puppet in a custody battle. A federal judge has determined the doll is not Double Doody, a little-known stand-in. Nor is it Ugly Doody, the original, who wasn't cute enough for TV. The dispute comes down to this: Heirs of Howdy's puppeteer, Rufus C. Rose, claim the freckled icon is theirs. The Detroit Institute of Arts says Rose promised it to the museum long ago. Lawyers make final pitches this week. Stay tuned. (May 22, 2000)
Click here for a nostalgic trip for Baby Boomers who remember one of the first nationally syndicated shows aimed just for kids, this site is also a great place for kids from today to visit, and not just because it'll show them "how things were in much simpler times." The all-new NBC/Studio FX website for the "Howdy Doody Show" showcases the freckle-faced marionette who starred in of television's most popular and fondly remembered children's programs. The site instantly transports Internet users back to early 1950s and is part of PlanetFX, the world's first Virtual Amusement Park. It features audio and video clips and photos from the original Howdy Doody show, historical stories and information, interactive games, and an extensive array of Howdy Doody merchandise and memorabilia that can be bought online.
Click here for production company with videos of the shows
Click here for Buffalo Bob and Howdy Doody collectibles site
Click here for several stories on Howdy and Bob
Boomers remember their childhood entertainment on radio and television.
Click on the site below to send us your memories. Here are some memory joggers: Andys Gang, Captain Kangaroo, Soupy Sales, The 20th Century, Bob and Ray, The Shadow, baseball, Ed Sullivan, commercials, jingles...(if the show was local list city/state). Northwest TV with JP Patches, Gertrude, Stan Boreson & Brakeman Bill, Wunda Wunda, Captain Puget, etc.


Link includes old time radio broadcasts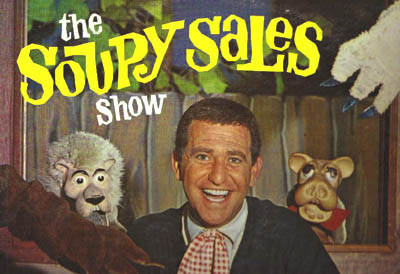 From the site below: "I have recently been helping with the cleaning out of a relative's old house in Tacoma. In this have been some great finds. A mint condition matchbook from KEVR. From the October 28th, 1958 issue of the Tacoma paper I came up with a TV schedule. In those days channel 11 was KTNT-TV and Channel 13 was KTVW. Here are some TV shows that might bring back some memories."
· Science Fiction Theatre (one of my favorites, hosted by Truman Bradley)
· Dragnet
· Sugarfoot
· Eddie Fisher (In color)
· Arthur Godfrey
· Wyatt Earp
· Red Skelton
· George Burns
· Bob Cummings
· Truth or Consequences
· Jimmy Dean (still selling sausages)
· Beat the Clock
· Art Linkletter's House Party
· Garry Moore
· Our Miss Brooks
· Stan Boreson
· JP Patches
· Captain Puget
· Brakeman Bill
· Mickey Mouse Club
I note that KOMO signed on at 6 AM with a Note of Faith and then went into a Farm Report. KING-TV ran their Farm Summary at 6:55 and KIRO did theirs at 7 AM.

Click Here for Northwest TV Link
Last year Americans bought 215 million computer and video games. In the Northwest in 1941, the year television debuted here, only about a thousand television sets tuned in to local broadcasts from KING-TV. The Home Show presents a view of the earliest years of television in the Puget Sound region, and illustrates how television shaped a picture of the region in that formative period from 1945 to 1970. Drawn from local collections, the exhibition includes photographs of important events, television celebrities, and the stations, studios, and equipment that produced the programs; early "TV guides" and advertisements; and newspaper clippings detailing the important contributions made by Northwest broadcast pioneers.
Click here for Tacoma Museum site with exhibits covering the history of TV in the NW
Click here for links to many related sites dealing with NW history, the Pilots baseball team, TV, etc.

Above is KJR SuperCar photo with Pat ODay and Lan Roberts from KJR Radio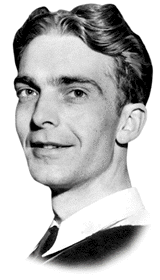 1934. University of Washington student Chet Huntley, above, later famous as a TV newsman, starts his career as a radio announcer on Seattle's KPCB.
Click here for history of Seattle and King County site with TV references
Click here for Site promoting and describing a book - Wet and Wired: A Pop Culture Encyclopedia of the Pacific Northwest, by Randy Hodgins and Steve McLellan. (includes local TV shows, people, places and things from the past)
Click here for site on Television in the 50s and 60s with Emails from people all over the world discussing TV shows from the past.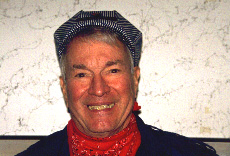 Above is Brakeman Bill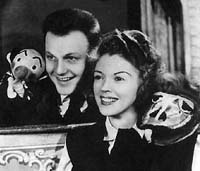 Kukla, Fran and Ollie
Click here for link to Pop History of Seattle area including Rock Bands, TV shows, etc.
Click here for link to Don McCune Library Home Page (Capt. Puget)
Click here for link to discussion of local TV from the past with links to other sites
J P Patches Sites
Click here for link to site with JP Patches and friends magazine
Official web site with Patches news, pal forum, history of JP and city dump store
Stan Boreson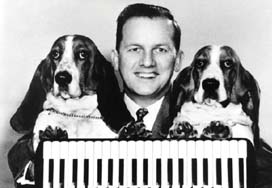 'King's Clubhouse'
Starring: Stan Boreson and his basset hounds, Tallulah and No Mo Shun
Station: KING-TV
Years on air: 1954-1967

'King's Clubhouse' theme song

Zero dachus, Mucho Crackus
Hallaballooza Bub
That's the secret password that we
Use down at the club, and
Zero dachus, Mucho Crackus
Hallaballooza fan
Means now you are a member of
King's TV club with Stan.